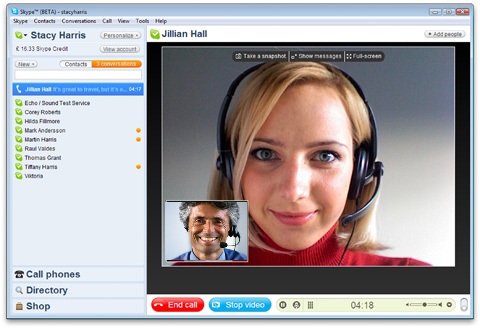 E-lessons and traditional lessons (face-to-face) just have a difference: the student and the teacher are not in the same room, but in a virtual classroom. You can write, you can share video and/or audio file, you can show slides, you can see and hear the teacher, you can ask and answer questions using your voice and so on.
To attend a virtual lesson you just need:
a microphone

an headset

a fast Internet connection
I use Skype for my e-lessons. I offer a FREE TRIAL LESSON. The free lesson will take max. 30 minutes and it will be your first lesson with me.
During my e-lessons I use self-created materials as well as free online resources, according to the student's needs and level. I usually use PPT, PDF, MP3 and WORD documents.
The teacher lives in Brazil, so please consider the time difference (GMT -04:00).
I hope to see you soon in my class!
Teacher Laura :-)